News
Winter Fix Savings
Don't miss out on Winter Fix Savings! 10% OFF Labor, Parts, & Trucking when you book your preventative fix before 12/31!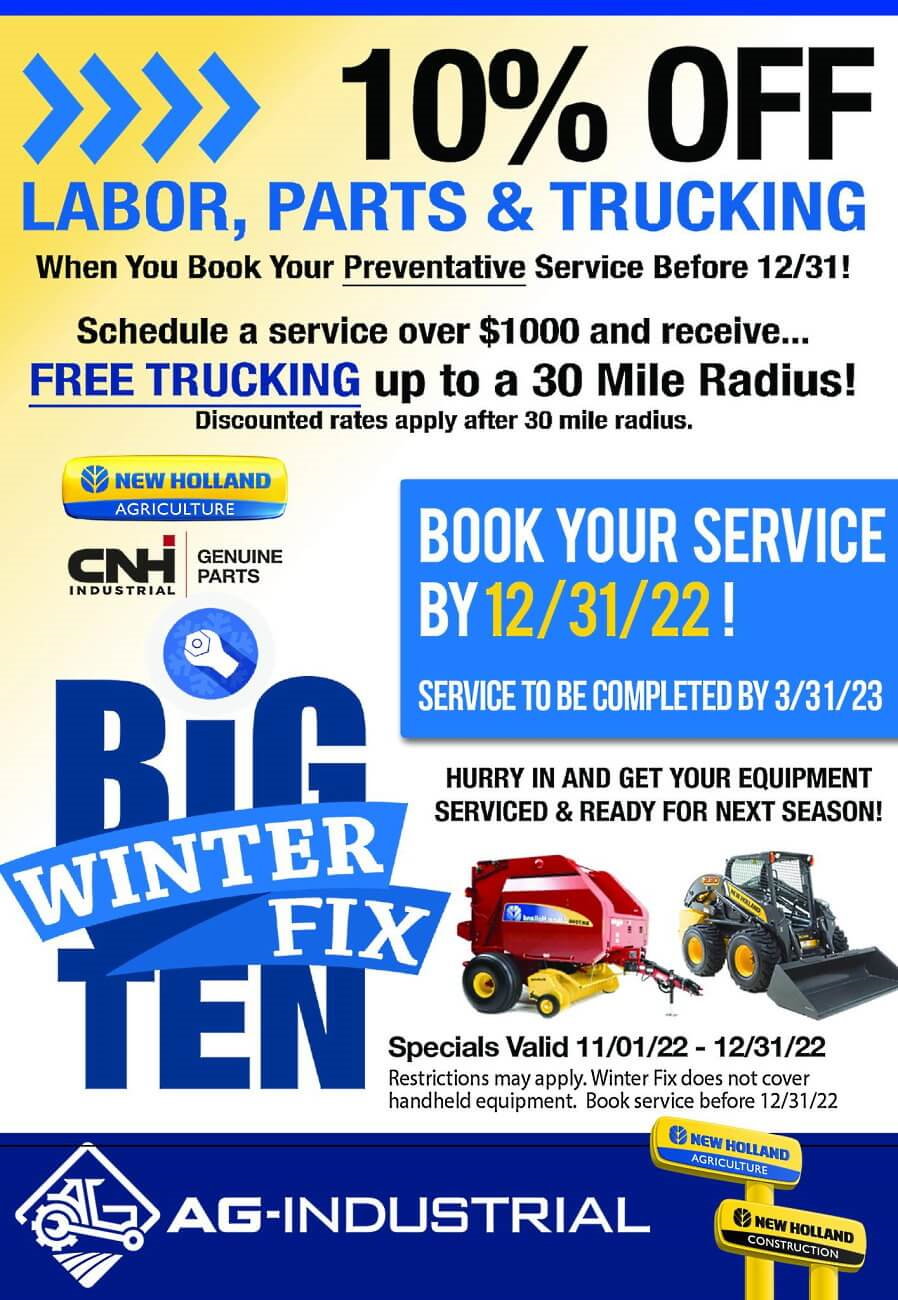 Win the Season and Save Instantly on Genuine Solutions
As your trusted New Holland Dealer, we are your connection to the best value in upgrades and maintenance with exclusive offers on combine header parts, New Holland OEM engine oil, RAM® mounts, Bluetooth® speakers and more.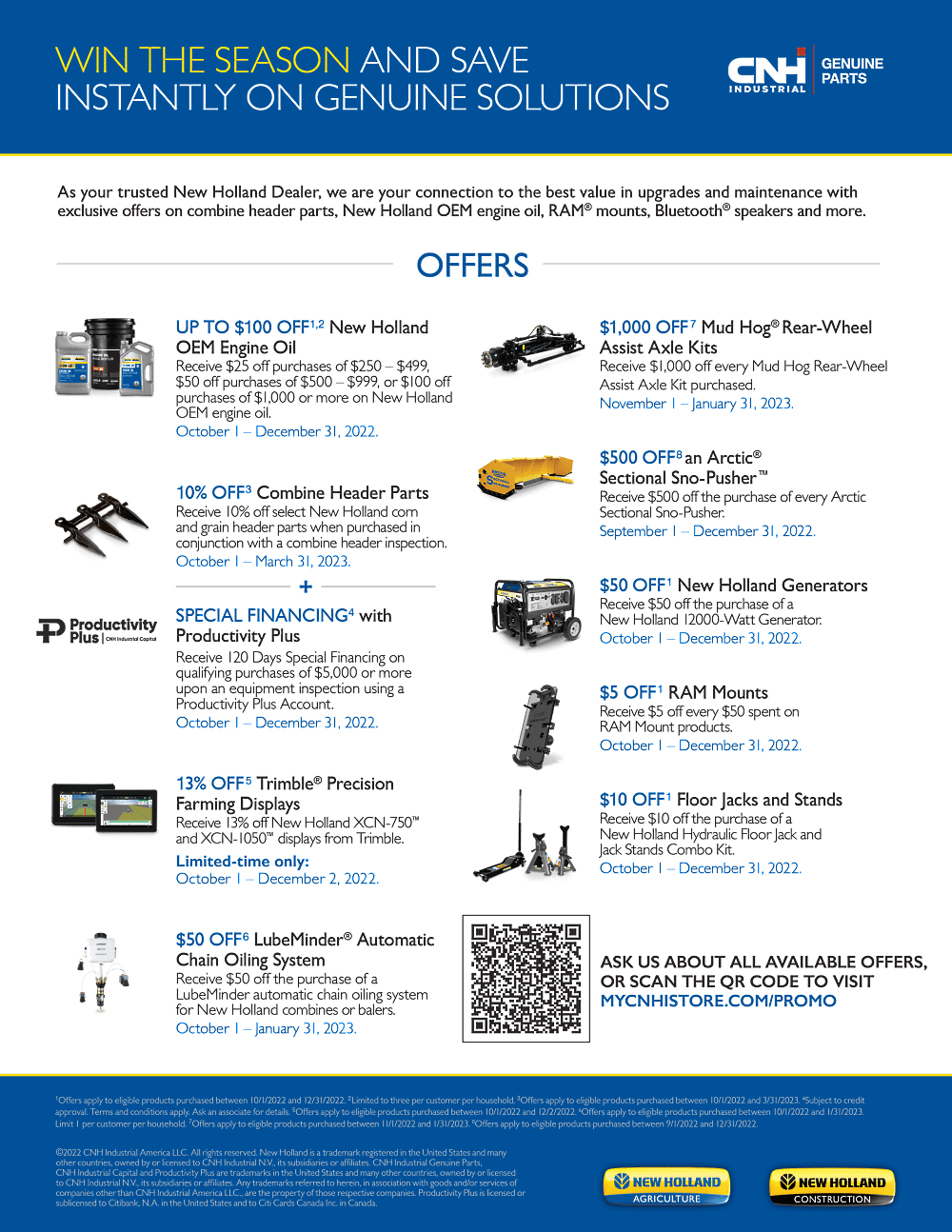 Are you ready to forge ahead?
Rise to the challenge and push forward this season with savings on select New Holland harvest kits, New Holland Engine Oil, equipment inspections and more. ASK US ABOUT ALL OF OUR AVAILABLE OFFERS, OR VISIT OUR ONLINE PARTS STORE TO VIEW OFFERS RUNNING NOW THROUGH SEPTEMBER 30, 2022